Hi everyone,
Apologies again for not being around much, but we have been having central heating fitted and have now got the house thoroughly cleaned and furniture put back, some upheaval but it will be worth it. Still have lots of decorating to do but that will happen later.
Here are this week's cards, (the decoupage images were cut out whilst trying to stay out of the way of the heating engineer):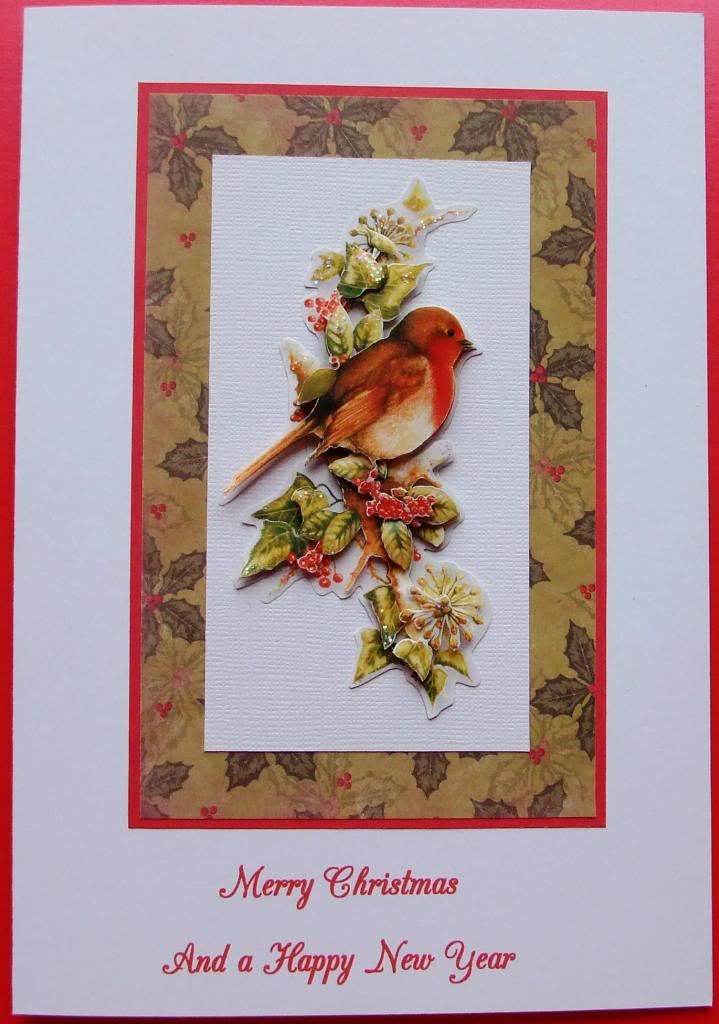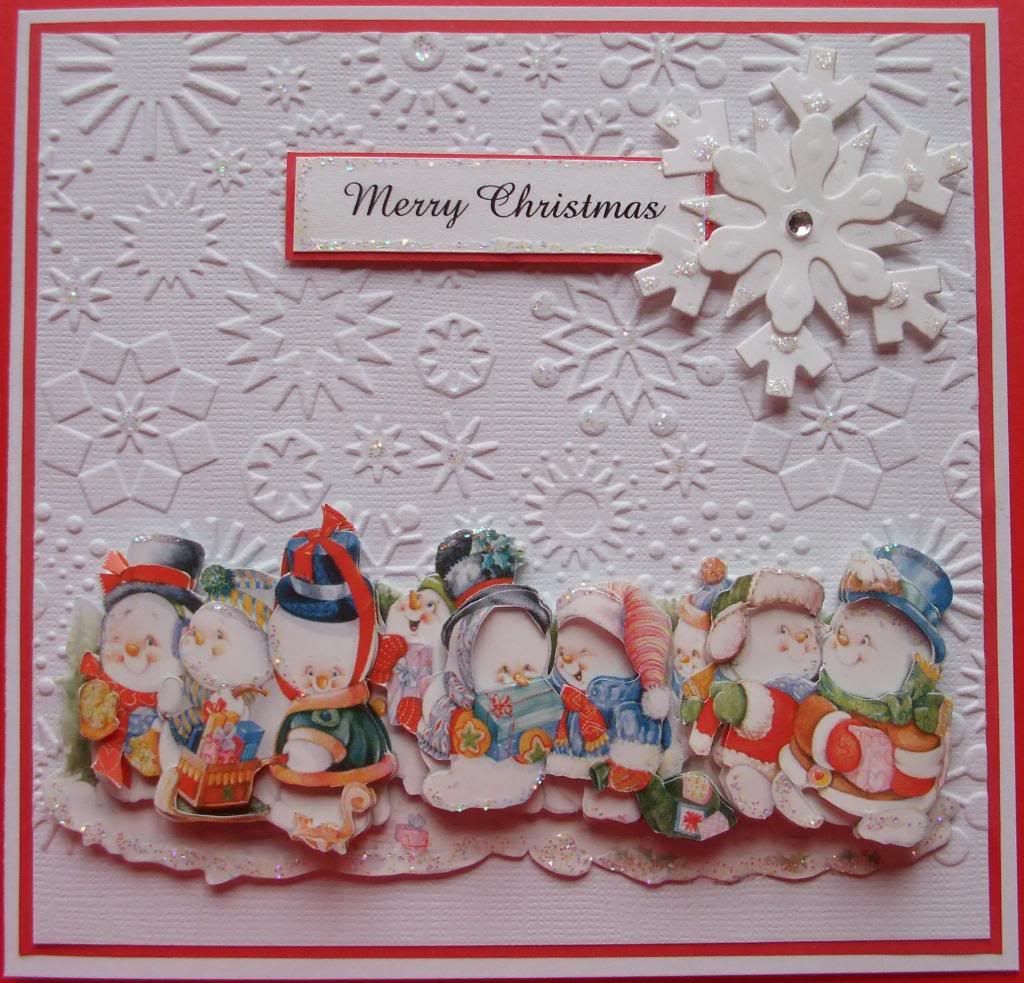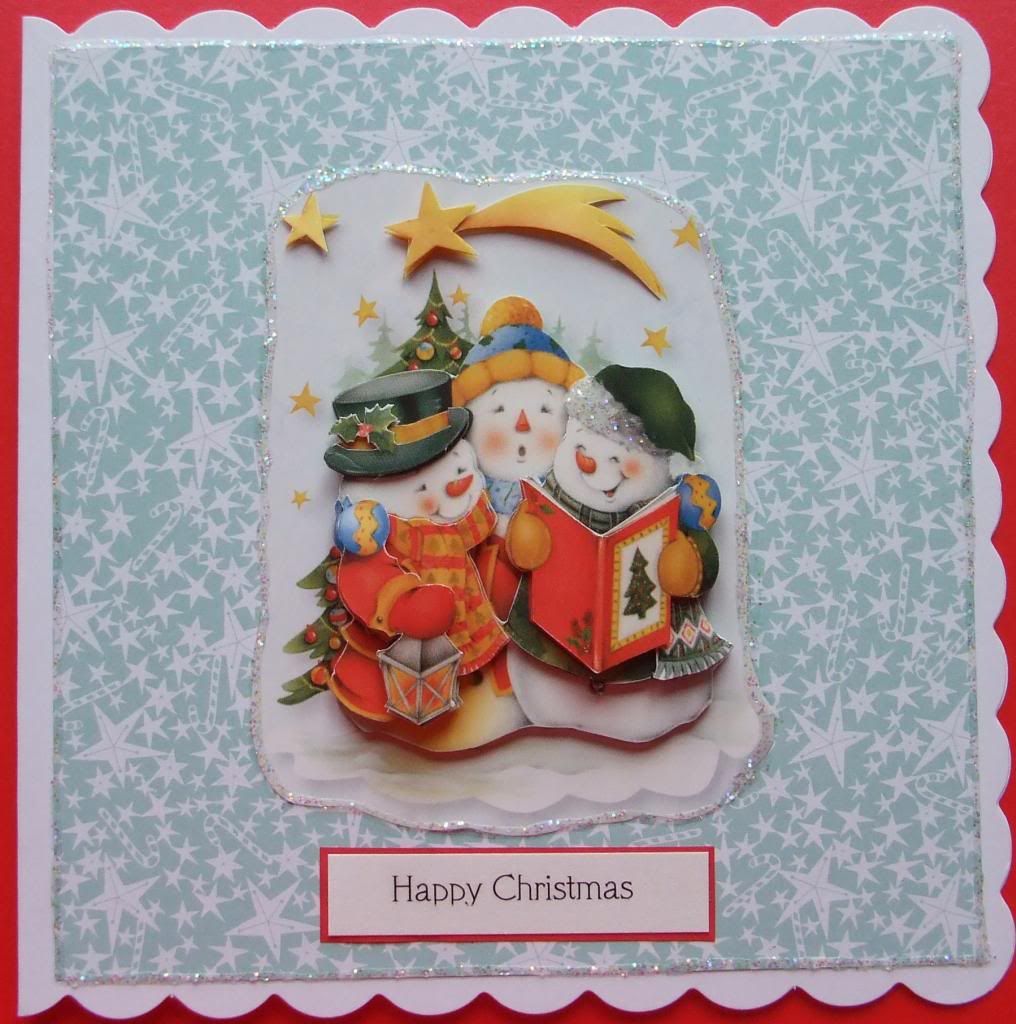 The photos are not great with the light being so poor so in real life they are much more sparkly.
I intend to take part in the Docrafts hop again this week, so looking forward to seeing all the fantastic creations.
Have a lovely weekend!